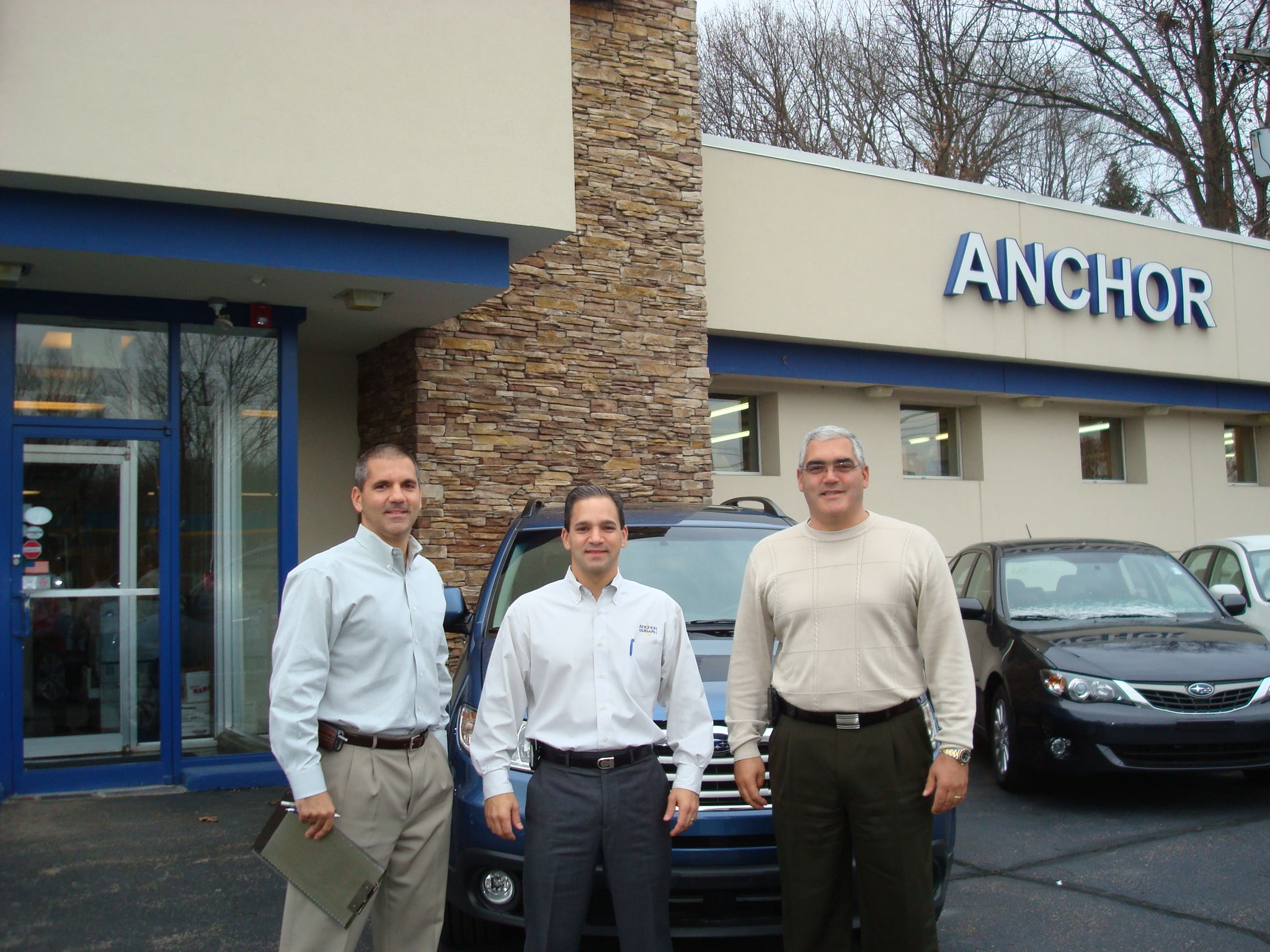 Anchor Subaru and Anchor Nissan have a philosophy, spirit and drive that make up our overall commitment to excellence. In today's market the word commitment gets thrown around like a sales pitch but to us it is the single most important factor to your satisfaction. We like to say"commitment ignites action." Actions that start at the top with our owners Bob, Brian and Chris Benoit. Unlike most large dealer groups were you are so easily forgotten we keep a very personal touch. Bob Brian and Chris are here working in the dealership 4every day and are personally available to assist you at any point during your purchase or ownership experience. This personal commitment travels throughout our entire organization. Every member of the Anchor Nissan team is empowered to go above and beyond what's expected to ensure you get prompt, professional and most importantly personal service every time you visit our store.
We also understand that "a captain earns his reputation during the storms" so if you should encounter a "storm" or an unusual situation and you need help just call or stop in to talk with any of our customer relations managers or feel free to go right to the top by talking with Bob, Brian or Chris anytime… And don't be too surprised when they pick up the phone on your first try!
At Anchor, This level of commitment is nothing new for us. It started building 25 years ago and now the Anchor has become synonymous with the very best in pre owned vehicles and for the past 16 years we've been Rhode Island's premier Subaru dealership. Our experience has taught us a lot. The most important lessons are these… Have a sound set of beliefs and then have the courage to stick to those beliefs every day. It's persistence with a purpose" and you'll feel it every time you're here.
We encourage you to visit Anchor Subaru or Anchor Nissan and experience a true difference, a true commitment to excellence. We are located right on Route 146 in North Smithfield. Just 10 minutes North of Providence and 10 minutes west of North Attleboro and Attleboro.